The White House suspends deputy press secretary for threatening a reporter
The administration has suspended the White House deputy press secretary, T.J. Declou, for a week, threatening a journalist.
According to the local area, "Vanity Fair", Declou threatened to "tarnish the reputation" of a journalist working for "Politico", due to her pursuing a personal relationship with a journalist working "Axios".
read also : First Lady Jill Biden celebrates Valentine's Day in her own way
White House spokeswoman jane Sackey said, "Declou apologized for the reporter, and acknowledged that the nuclear behavior that President Joe Biden had identified."
Biden had warned on the first day of assuming his duties at the White House that he would not tolerate any employee who mistreated his colleague, saying, "I am not joking. If I hear that you treat another colleague with disrespect, I will fire you immediately."
read also : Could Melania Trump be the first lady again in 2024?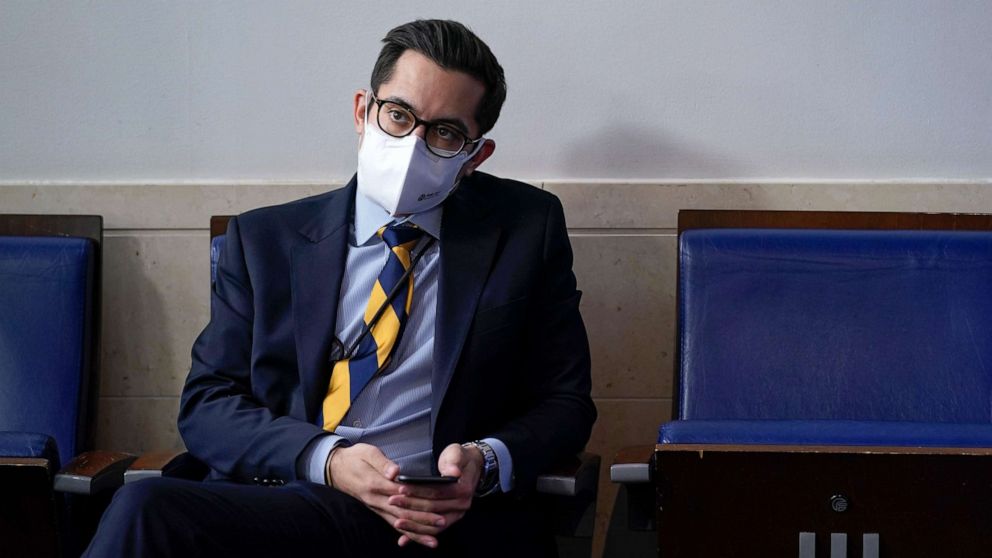 "With the approval of the White House chief of staff, Declo was suspended from work for a week, without pay. In addition, when he returns, he will not be assigned to work with any Politico journalist," Sacchi said on Twitter.
read also : WILL TRUMP GET ACQUITTED AS HIS TRIAL NEARS ITS CONCLUSION?
Palmeri declined to comment. Politico Editor Matt Kaminski and Editor-in-Chief Carey Budov-Brown said in a statement that they "raised our concerns about the incident directly with the White House at the time."
They said, "No Politico journalist – or any other publication or network – should be exposed to such unfounded personal attacks while carrying out their work."
"Policy reporters and editors are obligated to establish a professional and transparent relationship with public office holders and their employees, and they expect the same in return."